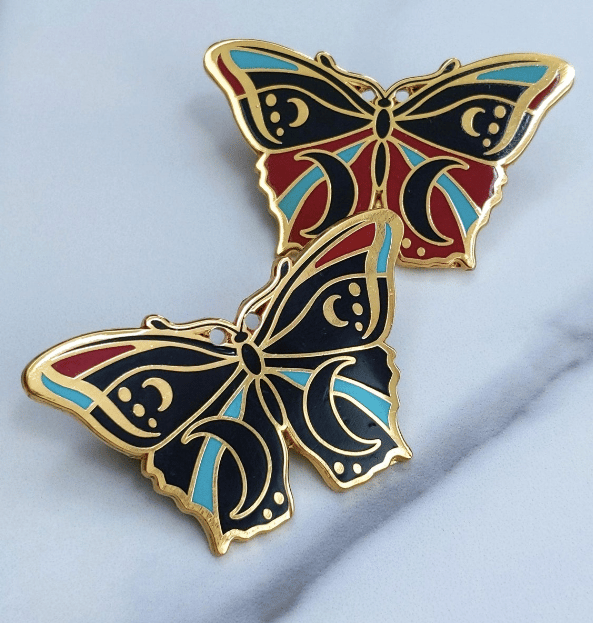 Celestial Butterfly Pin - Seconds
Slightly imperfect pin due to manufacturer errors in production. On each pin, the cutout below the antennae was cut larger than planned. The error is visible on either side of the butterfly's head. The imperfection is minor and barely visible from a distance, but I am selling them at a discount because they do not look exactly as planned.
Each pin is two inches across and comes with two rubber clutches.
Choose between a butterfly with black or maroon lower wings.
Each pin may have other minor imperfections (such as small scuffs or dips in the enamel). Overall, they are still as beautiful and shiny as the originals. This is a great way to grab the design at a discounted price!